Click to see Previous Runs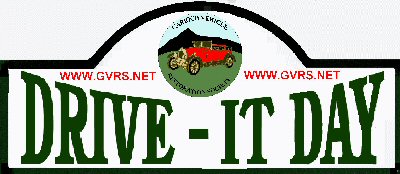 National Drive It Day is usually held on the nearest Sunday to the 23rd April.
This date was chosen in 2005 to commemorate the 64 cars which set off on the 23rd April 1900 on a 1000 mile Trial, an incredible undertaking in those days and one which we believe deserves an annual celebration.
Destination is the N.T.S. property, Drum Castle AB31 5EY .
The Coffee Stop will be at the Royal Deeside Railway Centre at Crathes.
The run is about 30 miles long and will take about 1½ hours.
Due to the lack of funding due to the pandemic the NTS will be making a charge of £3 per car
We will meet at Aberdeen Beach Esplanade and depart at 10:00 am.
Owners are welcome to join the Run whether they are members of the Club or not.
Line up along the Esplanade from the Beach Ballroom.
If we all point south and park at an angle this should make departing easier.
There may be several organised runs meeting there but ours will set off at 10:00 along the Esplanade to the Beach Boulevard. At the roundabout take the first exit onto Commerce Street. At the lights turn right onto Virginia Street and continue to the roundabout at the Bottom of Bridge Street. Turn Left onto Market Street (A956) and continue to the lights before the Bridge over the Dee, Turn Right onto N Esplanade West. Continue to the roundabout and go straight ahead onto Riverside Drive (A945). Turn Left onto Great Southern Road (B9077) and continue to the Bridge of Dee roundabout. Take the second exit onto Leggart Terrace and continue onto the South Deeside Road. At the junction turn right and cross over the Dee at Durris Bridge. Turn Left at the junction. Continue to the Royal Deeside Railway Visitor Centre at Milton of Crathes, ½ mile on the left. The Society has kindly opened their Carriage Restaurant for us again so that we can have a coffee and tour of their centre. Please make use of their facilities.
At 11:30 we leave the site and turn left.
After 1.3 miles turn Right into Hill of Banchory West Road.
Continue to the T Junction and Turn Right onto Raemoir Road. Continue to the junction with the B977 then turn Right.
Continue for 4 miles to Flora's Coffee Shop and turn Right after the shop (signposted Hopton). At the next junction turn Right and follow the signs for Drum Castle.
There will be limited catering available so packed lunches are suggested.
Take a tour of the Castle and have a walk around the gardens. The N.T.S. has gone to some effort to prepare for our visit so please make use of their attractions.
Enjoy your visit.